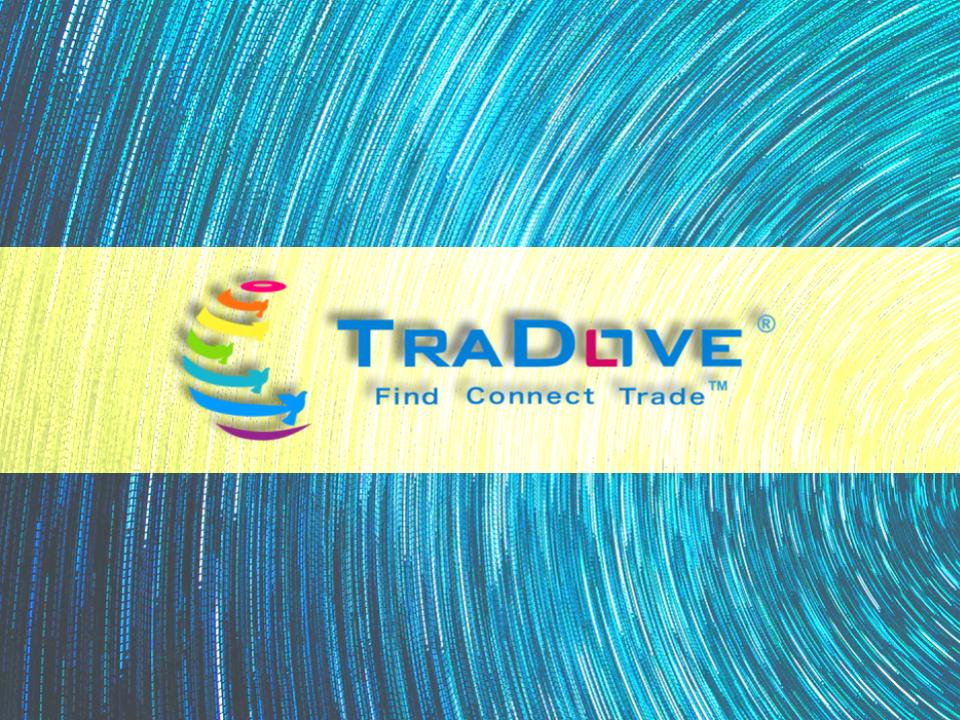 Preliminary
Tradove is a social network tailored for corporate purchases and sales. This is a platform for businesses to be able to communicate and transact with each other, similar to how LinkedIn is a professional network and Facebook is a social network. Technology It connects business people, products / services and companies seamlessly to share knowledge, experiences and opportunities in much more relevant ways. Furthermore TraDove also develops proprietary processes to authenticate users on the network generally. It is much more difficult to forge a profile.

Mechanism and How Tradove Works
The main purpose of Tradove B2B 2.0 is to ensure and maintain credibility, both on and off the network. There are several ways to achieve it. The basic authentication of potential network members is at the first level. TraDove has developed a proprietary process to ensure prospective new members efficiently. Once logged in, democratic rankings such as those deployed by LinkedIn or Yelp retain the members credibility level. This activity is very important. This is a device that helps maintain the quality perception of the TraDove network.

With a token based on Ethereum, blockchain technology, and further advanced user authentication to solve fundamental trust issues in B2B and international trade. Thus confirmed, checked, and reviewed buyers and sellers will use smart contracts to trade through the global business-to-business platform, ensuring payment is successful.
Next the Tradove is created for a mission, by observation and we can conclude that, Tradove can be the solution of the following problems:
1. How do you find business partners quickly and credibly?
2. How do you ensure the quality of your potential business partner and the quality of the product / service you are going to buy?
3. How do you market your B2B products / services to hidden demands in a targeted way?
4. How do you ensure that you will be paid for what you give or get what you pay for?
What many people today require is a business social network linking buyers, sellers, and other companies to interconnect products / services and companies in the way that Tradove has. Here is a way of working that can help you when you are in the Tradove ecosystem;
1. Shorten the search cycle and identify potential business partners in a credible way.
2. Make the time and effort of B2B more transparent and concise (with reference, support, etc.).
3. Is the company's precision-based advertising company via the Internet.
4. Increase trust in B2B transactions and payments.
Token dan ICO Tradove
Here we provide details of Token and ICO Tradove, as follows:
Name : TraDove BBCoin
Symbol : BBCoin
Coin Price : 1 BBCoin : $0,16
Suport : ERC20
Hard Cap : $52,000,000
Total Supply : 1,000,000,000 BBCoin
Roadmap Tradove
In developing the next stage of development, Tim Tradove has developed a significant plan. And Tim believes this way will catapult the name of Tradove in the industrial world. In the Roadmap below, you can see what plans Tradove will take to get to the next stage:
Team Tradove
Tradove has a very Ideal Team composition. Because inside the Tradove Ecosystem there are many people who are very reliable in this regard. Here is an arrangement of Team Tradove :
If you want to get more information, you can access the links we have provided below :
WEBSITE | WHITEPAPER | TWITTER | FACEBOOK | REDDIT | TELEGRAM | TRADOVE BOUNTY TELEGRAM
Thank you for visiting our site.
Greetings,
Hafik
ETH Addres: 0x18EF6b87B9d34B2BEc50C5A64ecb642F5a842d8b